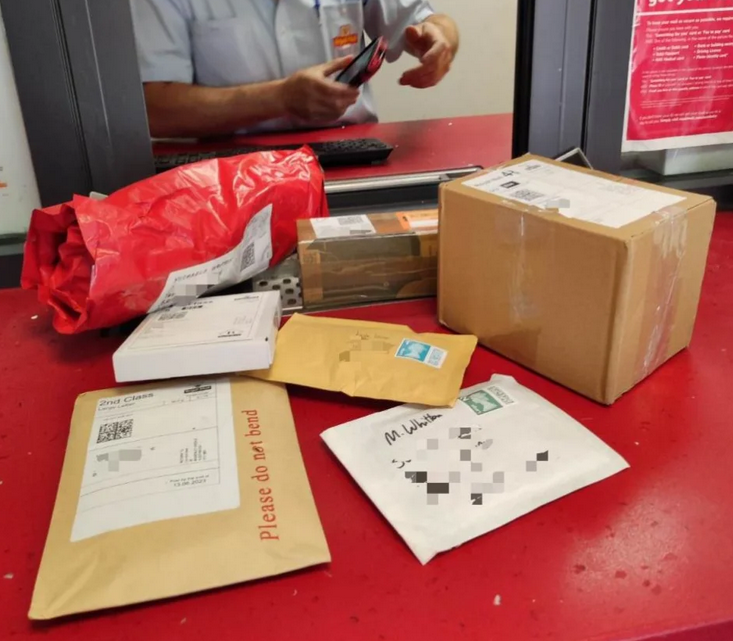 Source. The Argus
A woman has shared her frustration at having to drive to a delivery office and collect her own post after she received nothing for nine days.
Michaela Whitton lives in Withdean, Brighton, and said the postal service has "collapsed" in her area after she had no letters from Royal Mail for more than a week.
The 55-year-old urgently needed some deliveries so decided to take matters into her own hands by driving to the office in North Road.
When she got home, there was a post van in her driveway – the first she had seen for nine days.
Ms Whitton's bag of parcels (Image: Michaela Whitton)
"I showed the postman my bag of parcels and he was horrified," said Ms Whitton.
"He had no idea about any of the backlog and was shocked – he said it is terrible."
Ms Whitton also raised concerns about other residents in her block who weren't receiving post.
"There are people who are 90 years old in these flats. One elderly woman has a hospital appointment on Sunday which she was being informed about by post.
"She needed her pre-operation information and the hospital said they had sent it days ago. Luckily another resident helped her find the details online but it's very concerning."
When Ms Whitton gave her name and address at the delivery office a member of staff checked and gave her a few parcels.
But she knew there were more she hadn't received and asked the staff to look again.
She said they spent "ages" searching and found even more that had been waiting in the sorting room for days.
"I have just recently moved so had ordered some bits and bobs for decorating," Ms Whitton told The Argus.
"I called the Royal Mail customer service number and was on hold for ages but when I eventually got through they told me I was in a high vacancy area.
"The following day the escalation team returned my call and said they would be rotating the areas which didn't have a postman so no area had no deliveries for too long."
Ms Whitton said the staff at the delivery office were 'so helpful' (Image: Michaela Whitton)
She said staff in the delivery office were "so helpful" and told her they had been "snowed under" with many people off with long-term sickness and taking early retirement.
A spokesman for Royal Mail said: "We are sorry to residents who have experienced delays in Brighton. Improving our quality of service is our top priority and we are committed to restoring service levels to where our customers expect them to be.
"There has been some disruption to deliveries within the area, however every day efforts are taken locally to ensure these delays are kept to a minimum and those who do not receive their mail are prioritised the next day.
"At the local delivery office there have been recent issues with vacancies and sick absences. We are actively recruiting to fill these gaps and have also brought in additional casual workers to help with the current demand.
"Across our business we have plans in place to drive service levels and reduce absence at our delivery offices, we hope and expect to see further progress in the coming months."