Attention Businesses!!! Lock Down has ended, please don't get left behind. We are stocked to the roof are you ?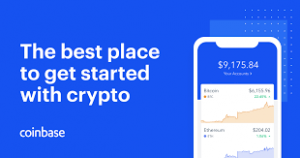 Coinbase crypto currency click the coinbase image to receive £7.50 free Bitcoin.
Coinbase is accountable to the FCA (Financial Conduct Authority).
The Financial Conduct Authority is the conduct regulator for nearly 60,000 financial services firms and financial markets in the UK and the prudential supervisor for 49,000 firms, setting specific standards for 19,000 firms.
Please note:
The information on this website is general and you should always ask your Doctor or a health care professional before taking any form of medication albeit Vitamins or Supplements; regardless of the status. OTC or over the counter does not necessarily mean its safe, always seek advice first and read the information leaflet provided.
Copyright © B124U Ltd. All rights reserved. Ampavit.com is a trading name of B124U Ltd.
Registered office: London WC2H 9JQ. Registered in England & Wales: company number 13435945.